Fully welded steel spiral staircase with 'plate-grate' treads, perfect for areas with snow and ice. This stair features an extra wide top landing to accommodate existing conditions, also with the custom cut grate pattern. Quality steel railings and installation complete the spiral stair system.
---
Custom exterior steel spiral staircase for commercial or residential applications. This unit was custom designed, fabricated and installed in New Mexico.
At Pascetti Steel we specialize in custom and pre-fabricated, ready-to-assemble stair units. From formed steel plate and channel stringers to stair units with aluminum ADA compliant treads. We can ship complete pre-finished stairs directly to the job site with all necessary hardware. Custom railings can always be added to match the style of stair.
Steel Spiral Staircase
Steel Spiral Staircase
Working with architects and designers at the initial design stage or directly with homeowners, Pascetti Steel will make the entire process from drawings to installation seamless and hassle free. We plan safety and stability into every design we make, the railings and hardware are fabricated to be strong, durable and visually appealing. Choose from a variety of styles including cable railing, glass railing, hand forged and custom railing. We also offer pre-finished aluminum balcony railing for hotels, resorts and other commercial buildings.
CHECK OUT THESE BEFORE AND AFTER PICTURES ———>
Follow our Facebook HERE , to stay up to date on all out projects!
Steel Spiral Staircase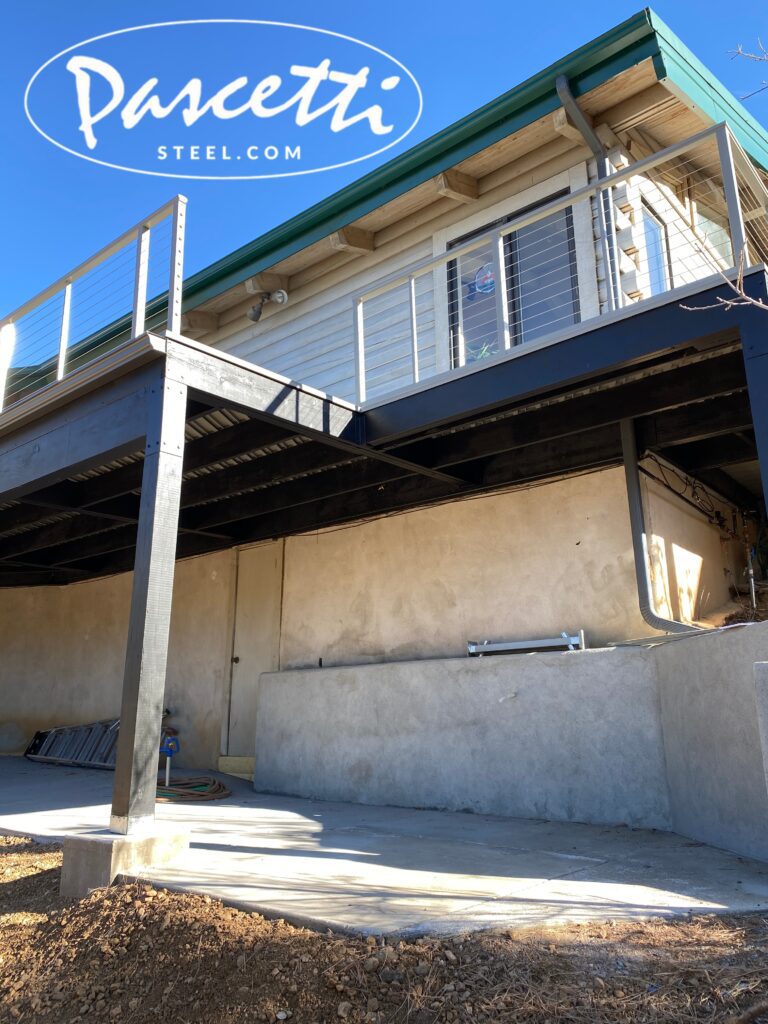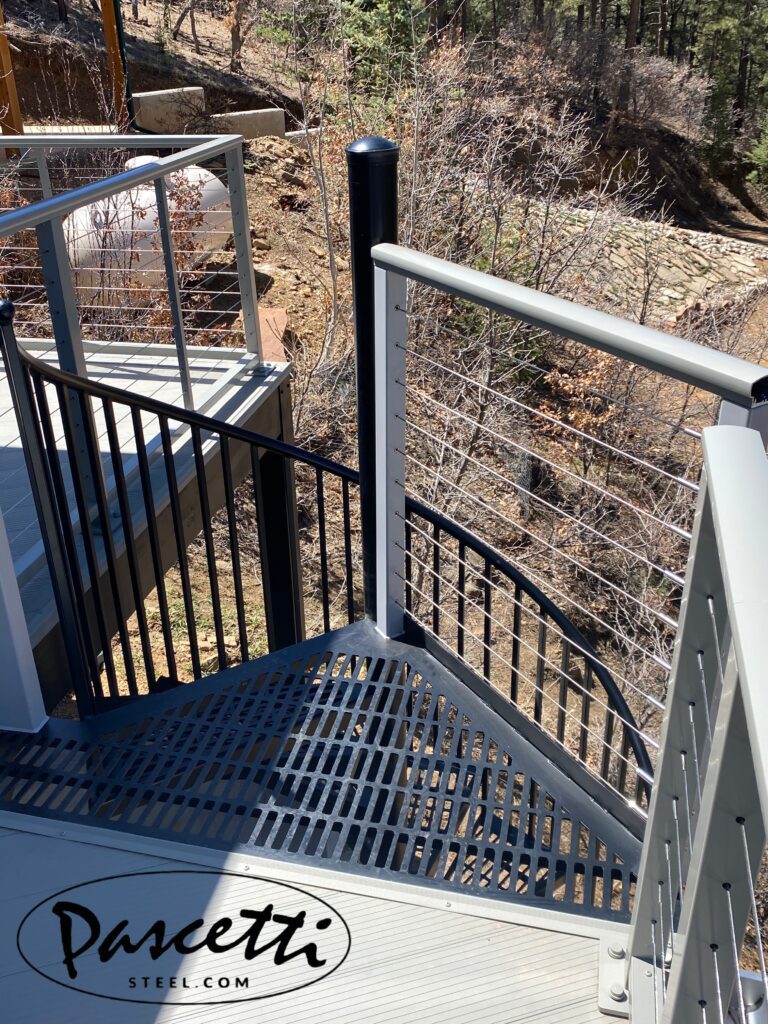 Steel Spiral staircase, perfect for areas with snow and ice. This stair features an extra wide top landing to accommodate existing conditions accommodate existing conditions, also with the custom cut grate. Quality railings and installation complete the spiral stair system. Custom exterior stair for commercial or residential applications. These units were all custom designed, fabricated and installed in Albuquerque, New Mexico. In The middle of Albuquerque, NM. Thank you