Ships ladder systems are a hybrid – part stair and part ladder, they make vertical circulation more comfortable in mechanical or service spaces. Ship ladders are generally preferred to normal ladders since they are more like stairs.
Working with architects and designers at the initial design stage or directly with homeowners, Pascetti Steel will make the entire process from drawings to installation seamless and hassle free. We plan safety and stability into every design we make, the railings and hardware are made to be strong, durable and visually appealing. At Pascetti Steel we specialize in custom and prefabricated, ready to assemble stair units. From formed steel plate and channel stringers to stairs with aluminum ADA compliant treads. We can ship complete pre-finished stairs directly to the job site with all necessary hardware. Custom railings can always be added to match the style of stair or ships ladder.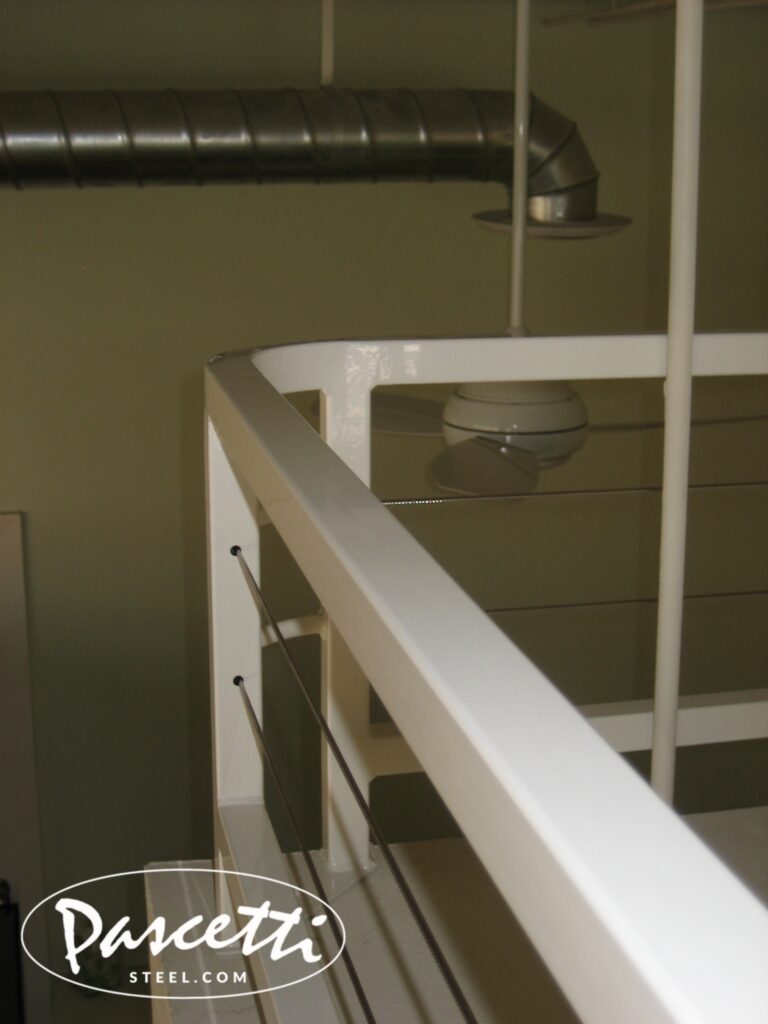 Ready-to-assemble ships ladder units for commercial and residential applications
Completed stair units with attached railings can be shipped directly to job site
Custom treads available to meet any application
Finishes include chemical treatments, paint, and a wide range of powder coating colors.
Detailed, professional shop drawings to ensure accuracy
We can ship pre-finished railing to any location, complete with all hardware and installation recommendations.
We'll work from your drawings or we can create a design for you.
Choose from a variety of ships ladder styles to fit any architecture.