Glass rails complement many new commercial buildings and contemporary homes. These custom commercial steel stair railings are fabricated with 3/8″ tempered glass infill. We manufacture versatile steel or aluminum frames for every configuration- balconies, stairs, and other interior spaces. Tempered glass panels – 3/8″ to 3/4″ thick – inserted into the frames can be clear, colored, smoked, or even etched with a design or corporate logo. Sleek fittings and custom brackets secure the glass and provide a finished look. A high-end, elegant railing alternative. Unobtrusive design works well for interior spaces. Select from a variety of metal finishes complementing the project's interior and exterior design.
See another glass railing project here.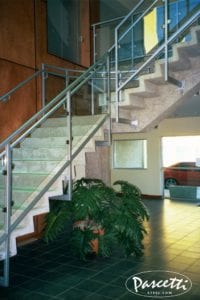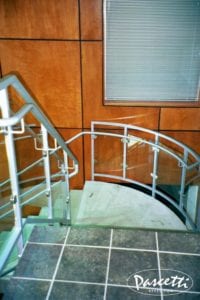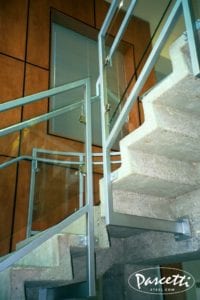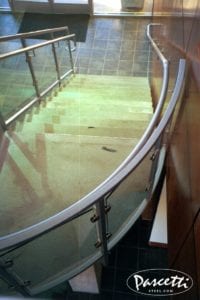 View more stairs with concrete treads here and here.