Penguin Chill – Custom Mural
The Bio Park is home to 10 macaroni and 12 gentoo penguins from San Diego and 10 male king penguins from Orlando. This is the first exhibit where you can see these three species together. The closest exhibit of its kind is in San Diego, nearly 12 hours by car.
The custom mural feature sits at the entrance of the new exhibit, which is now open. The piece was inspired by the landscapes near Ushuaia, Argentina, which is home to Gentoo and King penguins.
The mural was designed by MRWM Landscape Architects and fabricated by Pascetti Steel Design.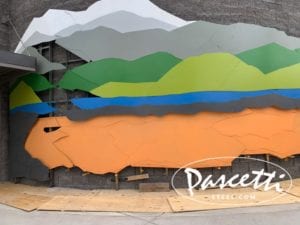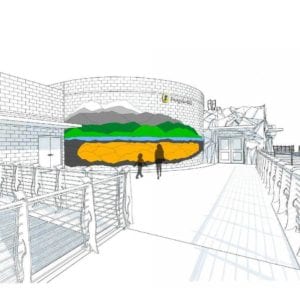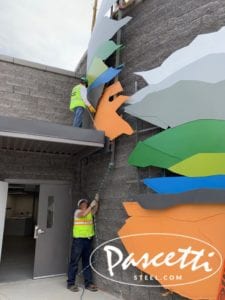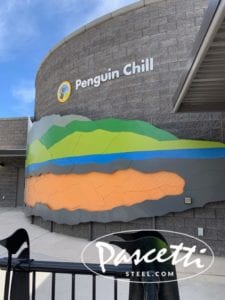 ABOUT THE EXHIBIT:
Two floors for viewing penguins above and below water
Seven penguin viewing areas, including a glass floor and an "in-tank" viewing tube
VIP area for penguin meet-and-greet sessions
Penguin care area, including quarantine and egg incubation rooms
The most technologically advanced and interactive education space at the ABQ BioPark