Organically Formed Steel Railings
Unique organically formed steel railings curving down these beautiful flagstone steps make this courtyard area accessible all year. Working with Santa Fe homeowner, these railings are the perfect mix of organic steel fabrication and strong craftsmanship.  Individually formed posts have a unique 5/8" rod connection and are set into deep concrete footings making this system strong enough for generations.
---
Organically Formed Steel Railings
We plan safety and stability into every design we make, railings and hardware fabricated to be strong, durable, and visually appealing and we can ship pre-finished railing to any location. We'll work from your drawings or we can create a design for you. Choose from a variety of styles to fit any architecture.
Working with architects and designers at the initial design stage or directly with homeowners, Pascetti Steel will make the entire process from drawings to installation seamless and hassle free. We plan safety and stability into every design we make, the railings and hardware are fabricated to be strong, durable and visually appealing. Choose from a variety of styles including cable railing, glass railing, and custom railing.Steel Railings
 CHECK OUT THESE BEFORE AND AFTER PICTURES ———> 
Stay up to date with our newest projects HERE
We can ship pre-finished steel railing to any location, complete with all the hardware and installation recommendations. We'll work from your drawings or we can create a design for you. Choose from a variety of styles to fit any architecture. Finishes include chemical treatments, paint, and a wide range of powder-coating colors
Steel Railings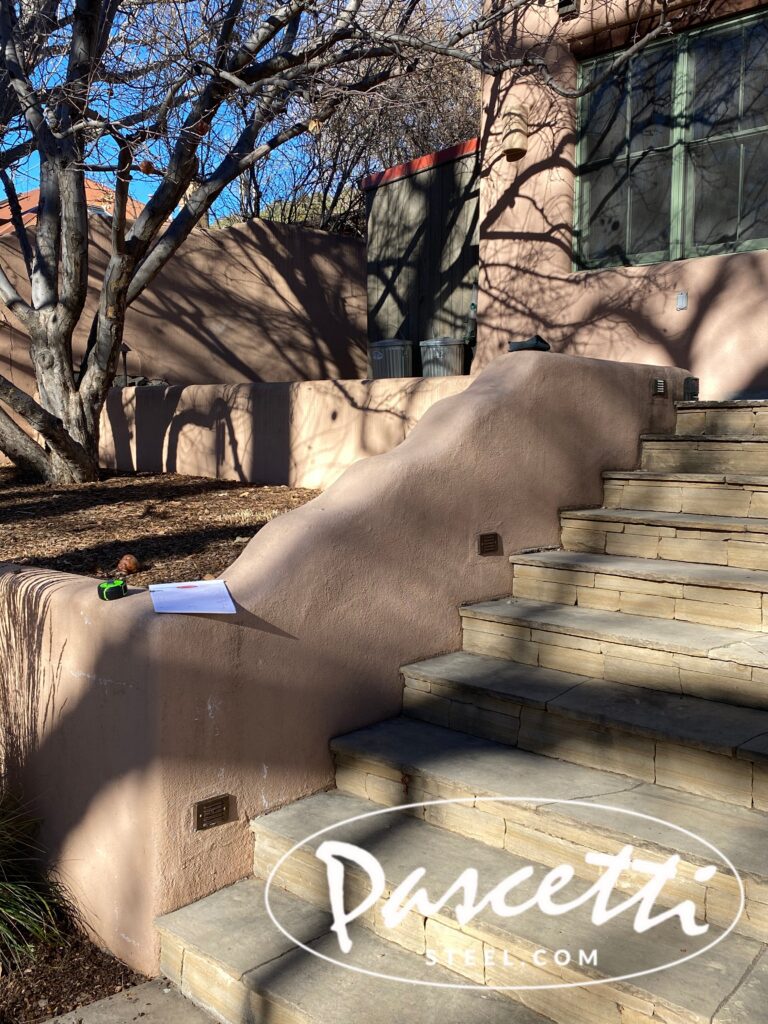 eel Railings