Industrial Cable Railing System
Sleek and simple industrial cable railing system. 1/8" stainless cable and stainless-steel machined terminations complete this unique project. This new build home by New Haven Homes contracted with Pascetti Steel to supply structural columns, floating hearth frame, steel channel stair and cable railings throughout.
---
Residential cable railings are often desired in place of traditional pickets to achieve nearly unobstructed views. Designed with CAD and prefabricated to ensure a precise fit, our cable railing systems will bring your indoor and outdoor spaces together. For residential clients we fabricate cable railings that suit your individual preferences and needs. We pride ourselves in surpassing clients' expectations in terms of the aesthetics and durability in all of our railings. Industrial Cable Railing
Working with architects and designers in the initial stages or directly with homeowners, Pascetti Steel will make the entire process from drawings to installation seamless and hassle free. We plan safety and stability into everything we create. Choose from a variety of styles including cable railing, glass railing, hand forged and custom railing. We also offer pre-finished aluminum balcony railing for hotels, resorts and other commercial projects.
Industrial Cable Railing
Stay up to date on new projects HERE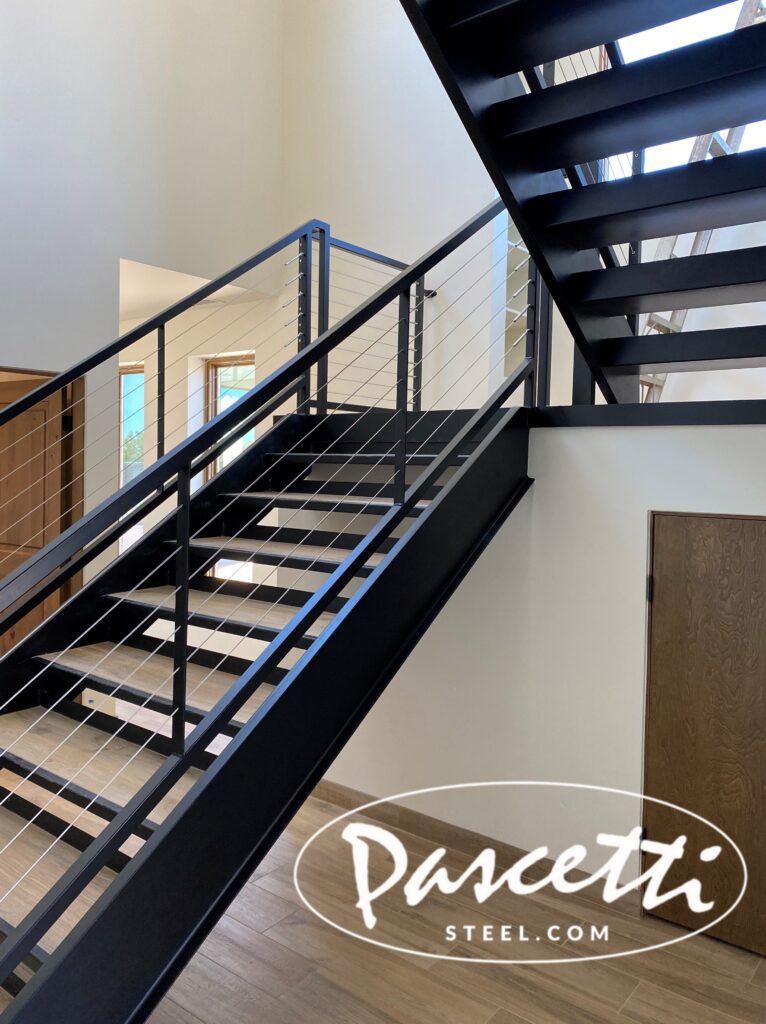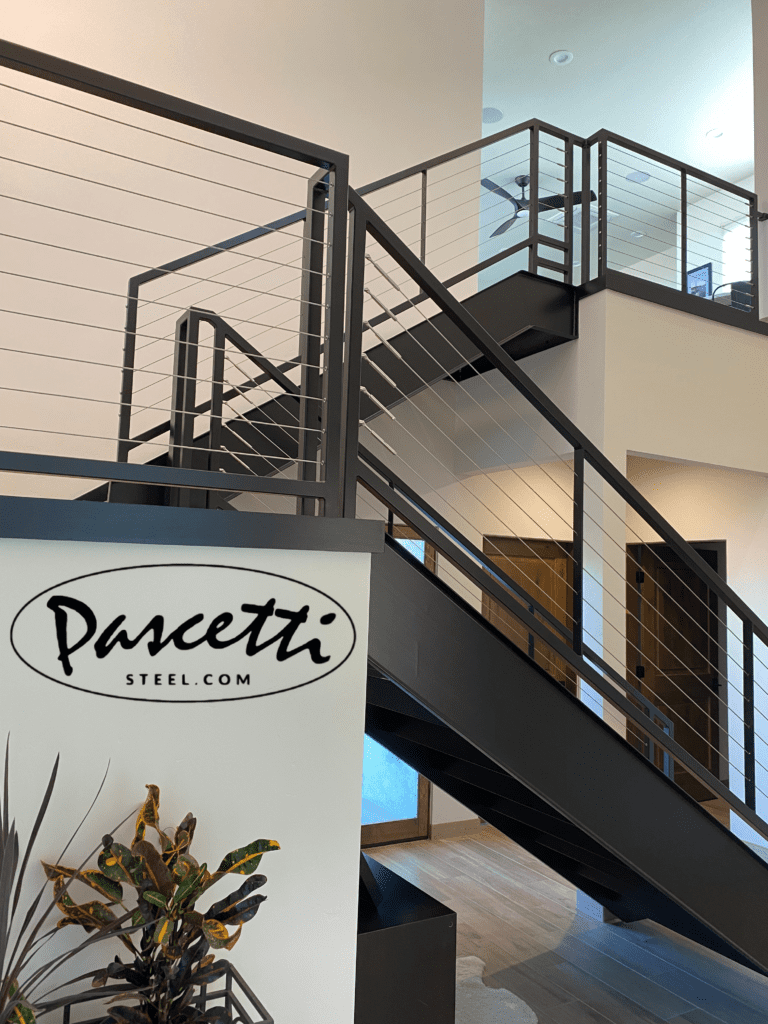 Sleek and simple industrial cable railing system. 1/8" stainless cable and stainless-steel machined terminations complete this unique project. This new build home by New Haven Homes was contracted with Pascetti Steel to supply structural columns, floating hearth frame, steel channel stair and cable railings throughout. Residential cable railings are often desired in place of traditional pickets to achieve nearly unobstructed views. Designed with CAD and prefabricated to ensure a precise fit, our cable railing systems will bring your indoor and outdoor spaces together. Industrial cable railing Working with architects and designers in the initial stages or directly with homeowners, Pascetti Steel will make the entire process from drawings to installation seamless and hassle free. We plan safety and stability into everything we create. Choose from a variety of styles including cable railing, glass railing, hand forged and custom railing. We also offer pre-finished aluminum balcony railing for hotels, resorts and other commercial projects. Industrial Cable Railing