Curved Fencing and Gates
Gates do much more than provide security and privacy; they also add beauty to homes and landscapes. Whether it's a simple steel picket gate for a patio, or one of our custom forged ornamental steel gates, we'll help you select the right gate and latch combination for your setting. Our plasma cut driveway gates are fabricated entirely by hand from raw material to finished product. Every individual gate is unique in its own way.
Gate designs for courtyards, patios, entries, pools and more
A range of styles from steel picket, security, custom designed and gates for ornamental garden fencing.
Choose from several latch styles to suit your needs.
Any style can be converted to a pool gate with self-closing hinges and locks to meet code and safety requirements.
Top corners of all gates are mitered, welded, and sanded smooth. Plastic caps are never used at Pascetti Steel.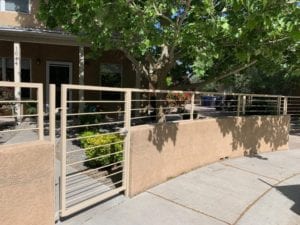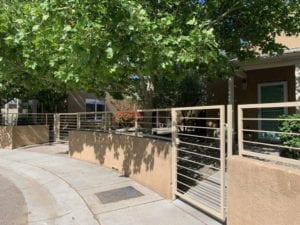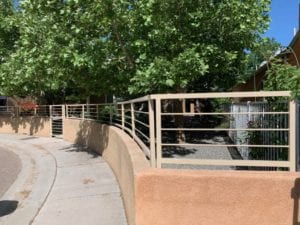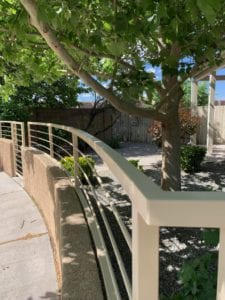 View more modern gates here, here and here