Curved Monument Stair Systems can be the essence of your home, when done correctly they can achieve wonderful architecture.
We pride ourselves in the perfect curved stairs and monument stairs, complete with curved railings that are custom to perfectly conform to your curved monument steel stairs.
From traditional curved railings to contemporary curved railings our work is meticulous and detailed from start to finish. Solid wood stair treads. completed this helix stair and the open risers give a sense of airiness.
This flared entrance stair was a fabrication challenge, the custom rolled tube stringers are made from TS 12" x 2" x 3/8" – very stiff and heavy. This was chosen to ensure "mushrooming" didn't occur on the tubing with the tight interior radius.
This project was shipped in a single-piece curved stair, railings were pre-painted and welded to stringers in the field. Complete custom paint was applied then custom-formed treads were installed. Both the customer and the fabrication team at Pascetti Steel were thrilled with the finished product.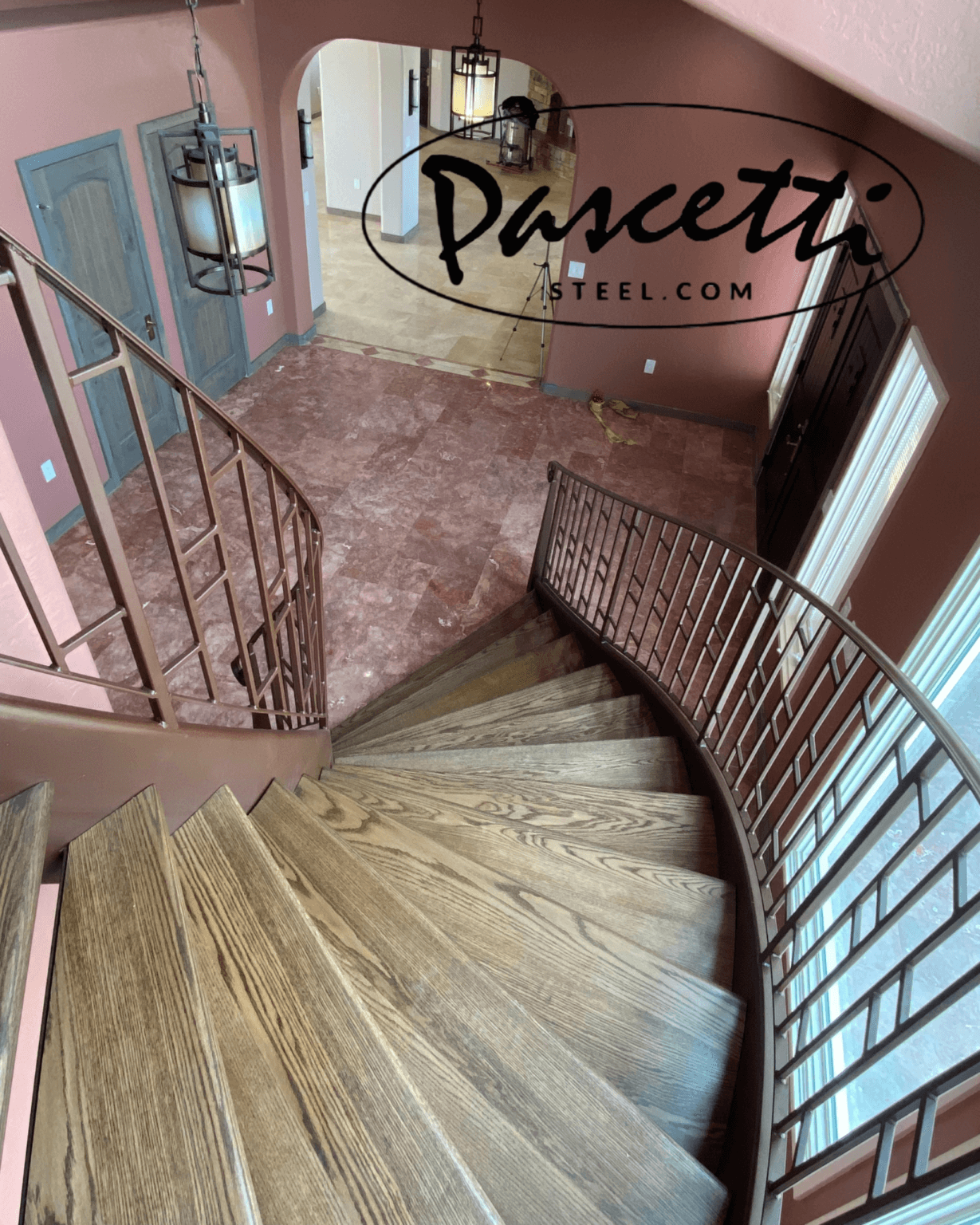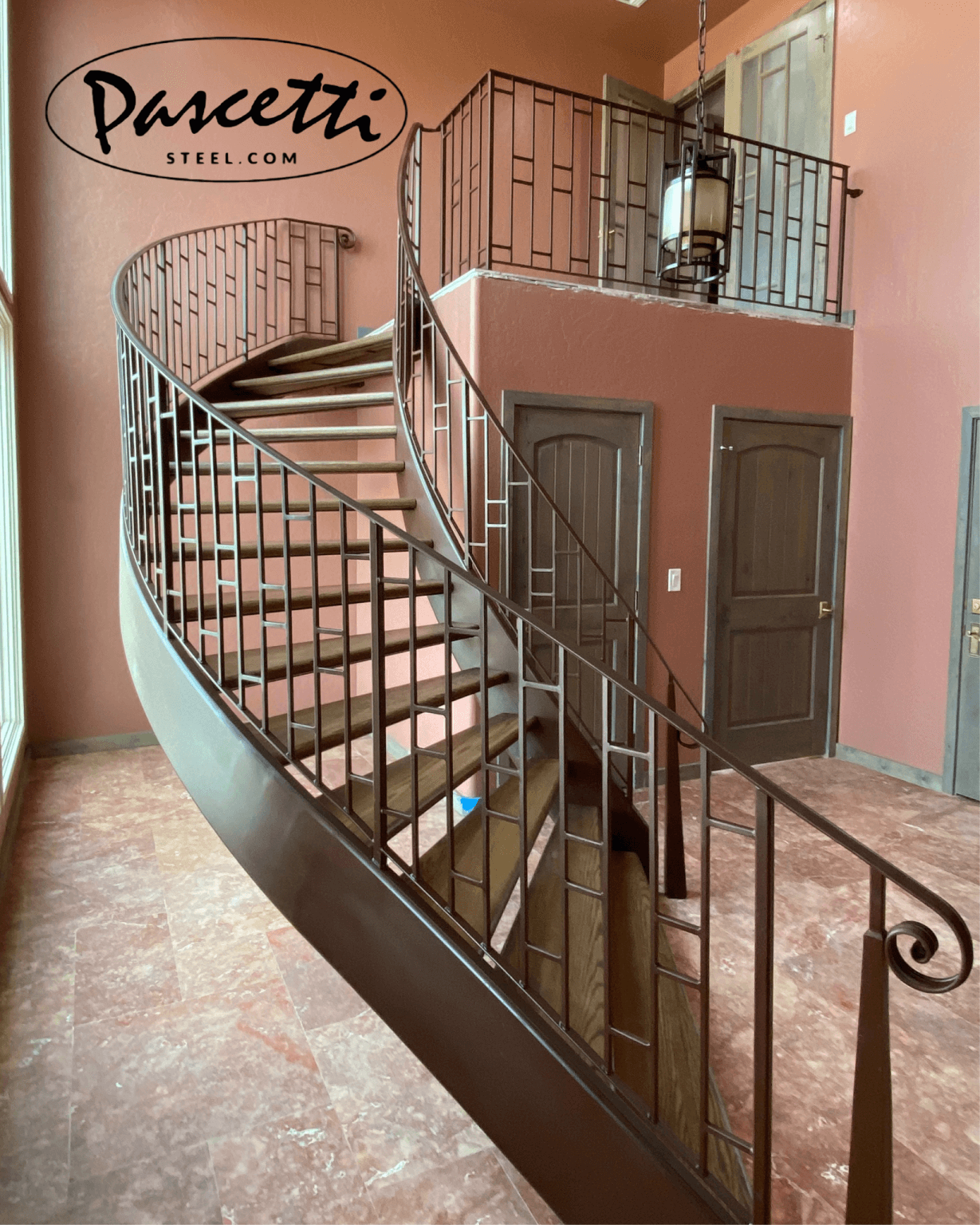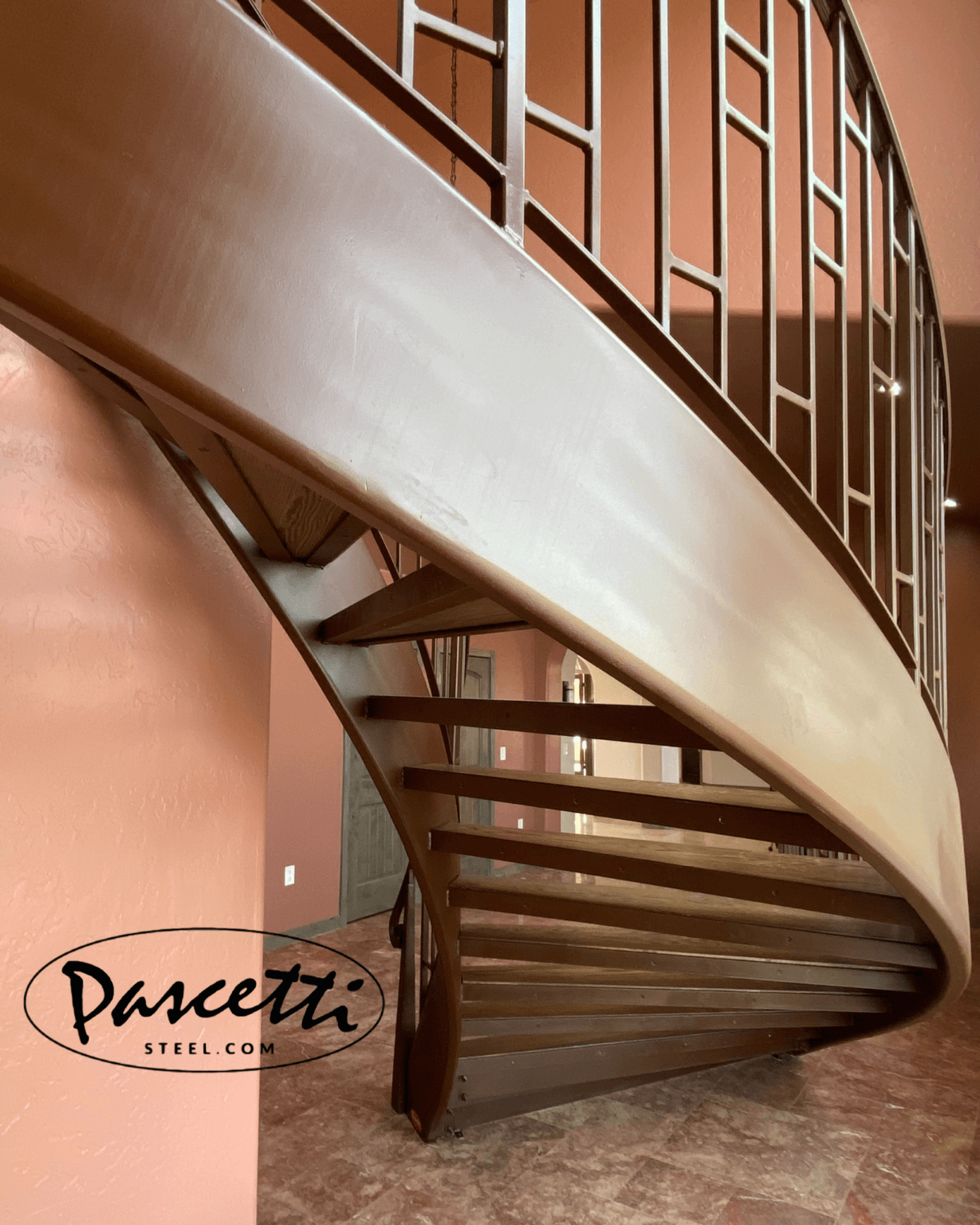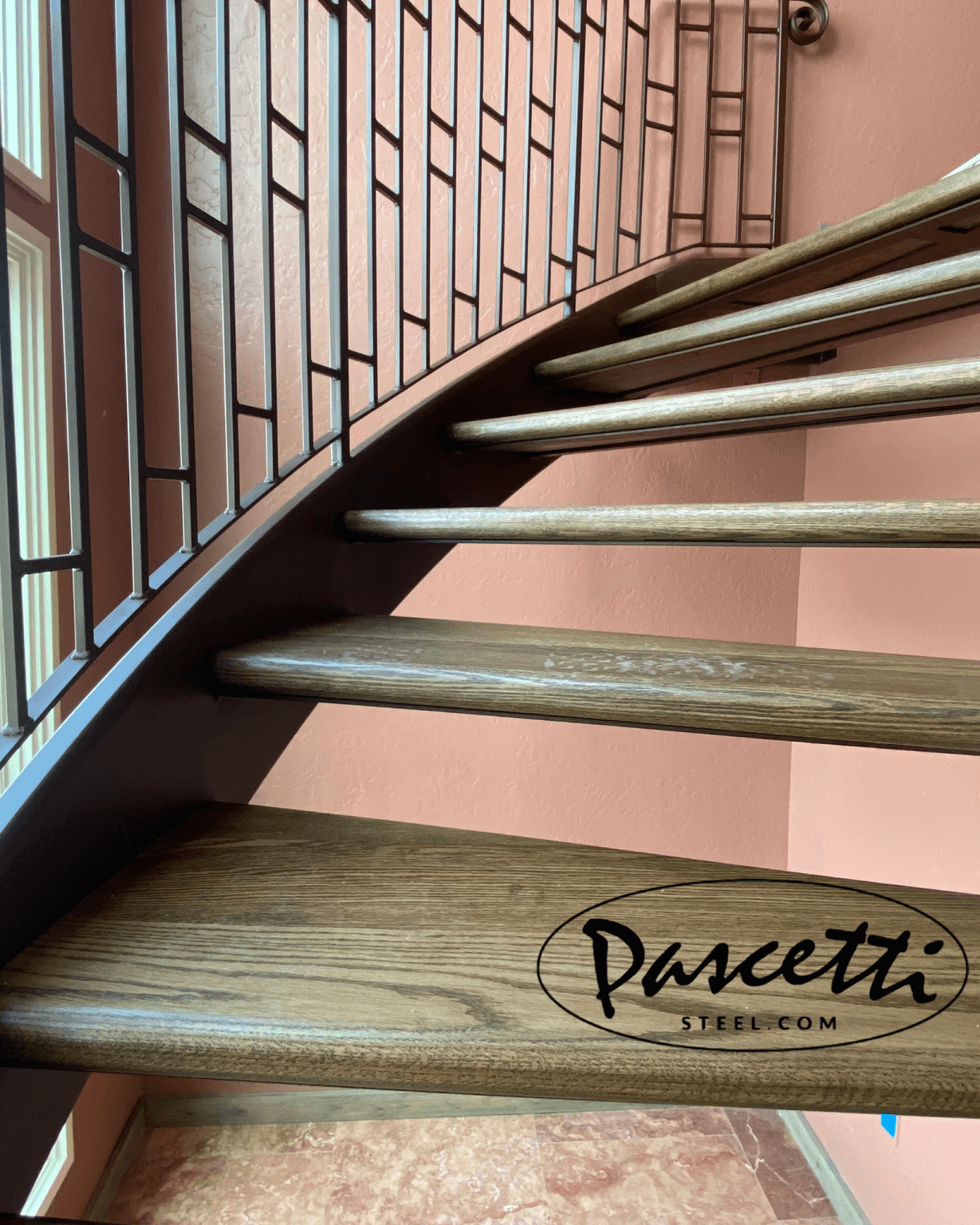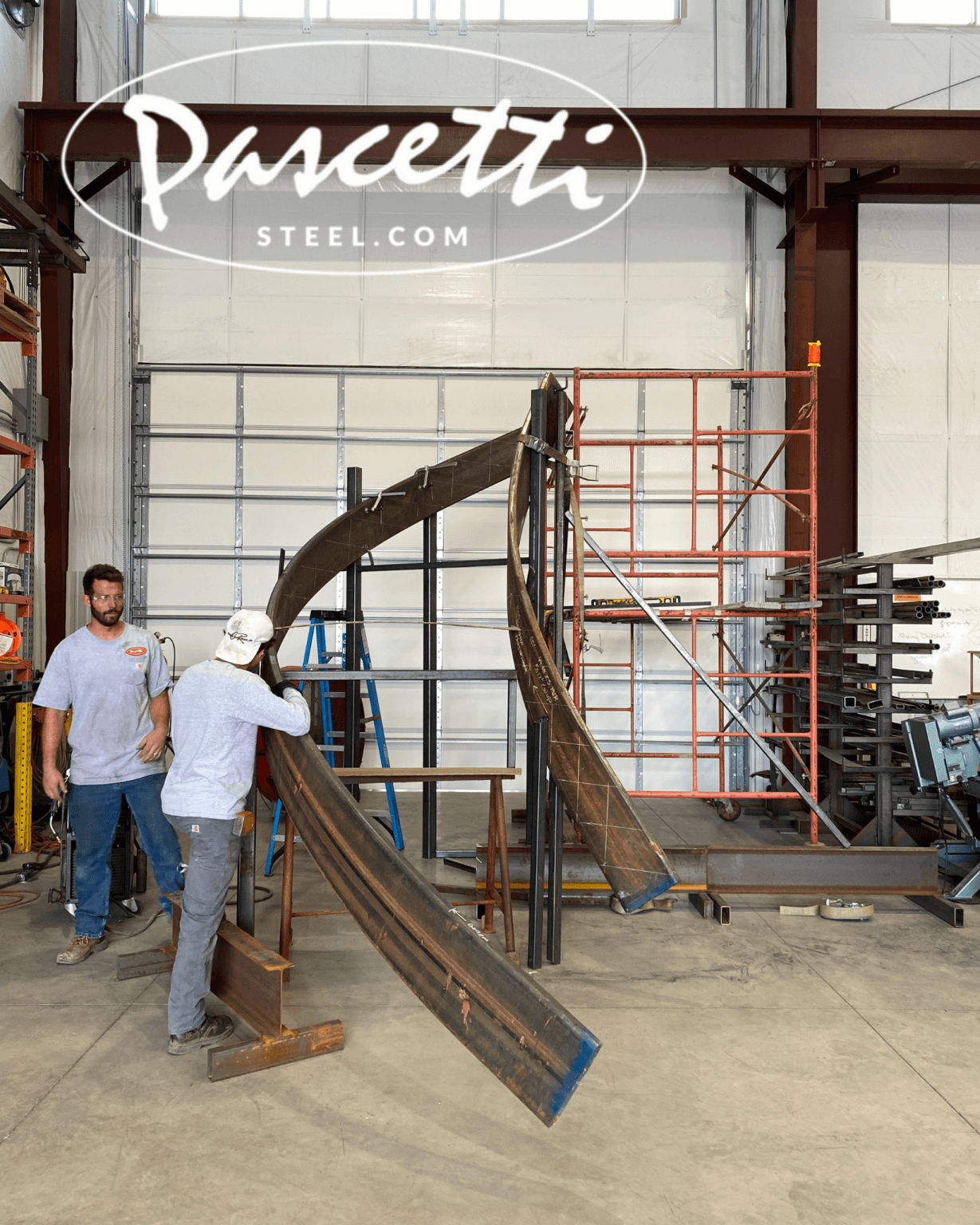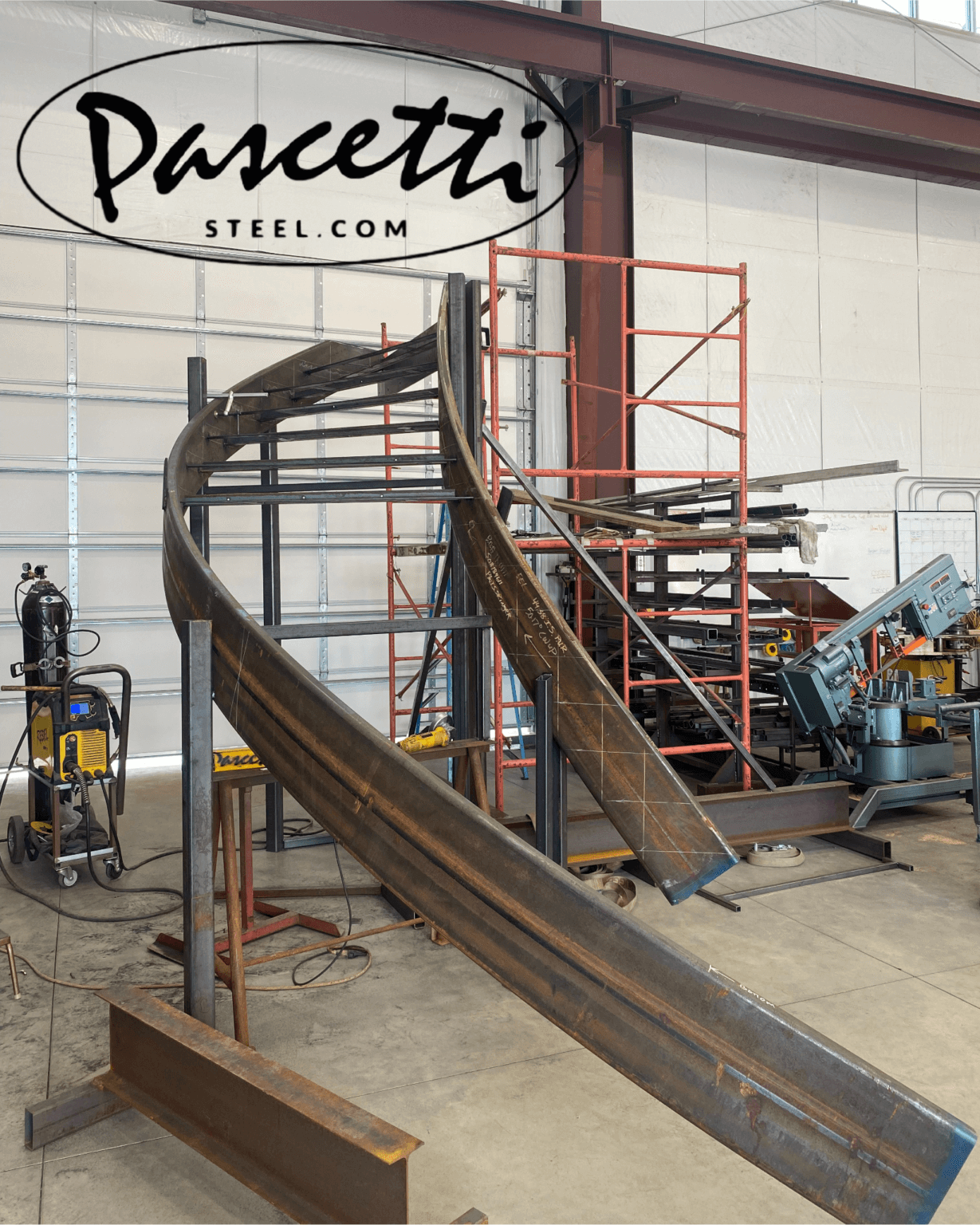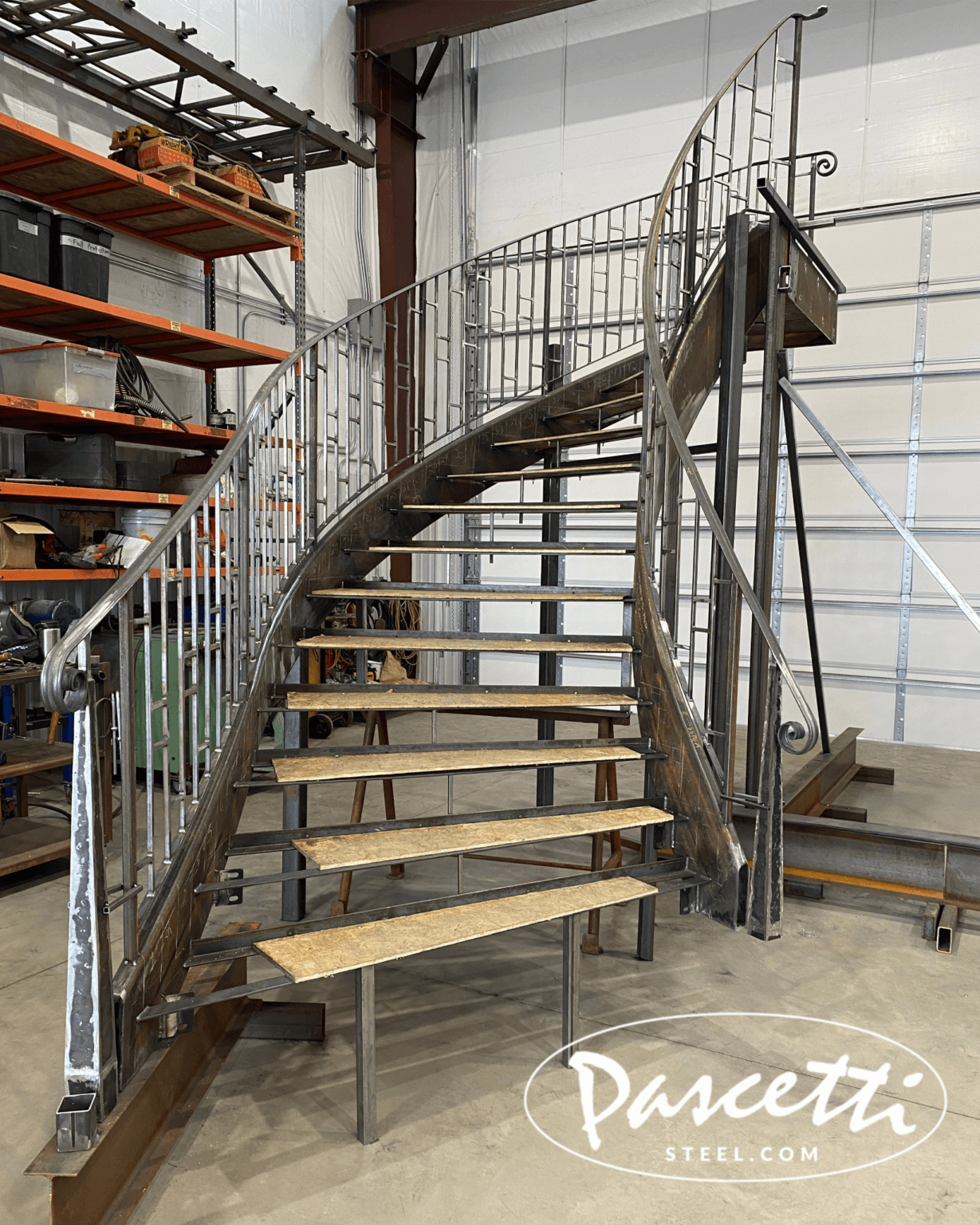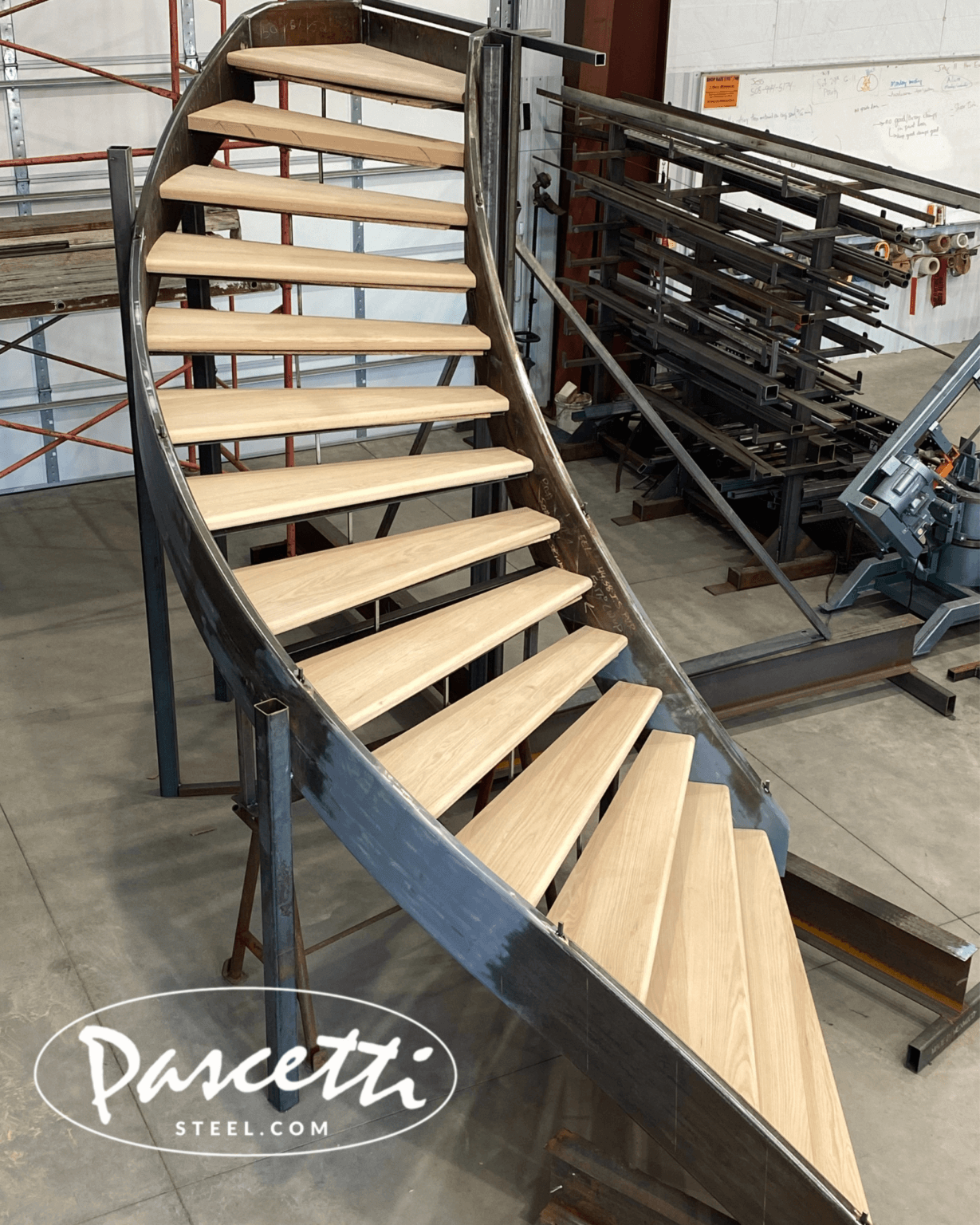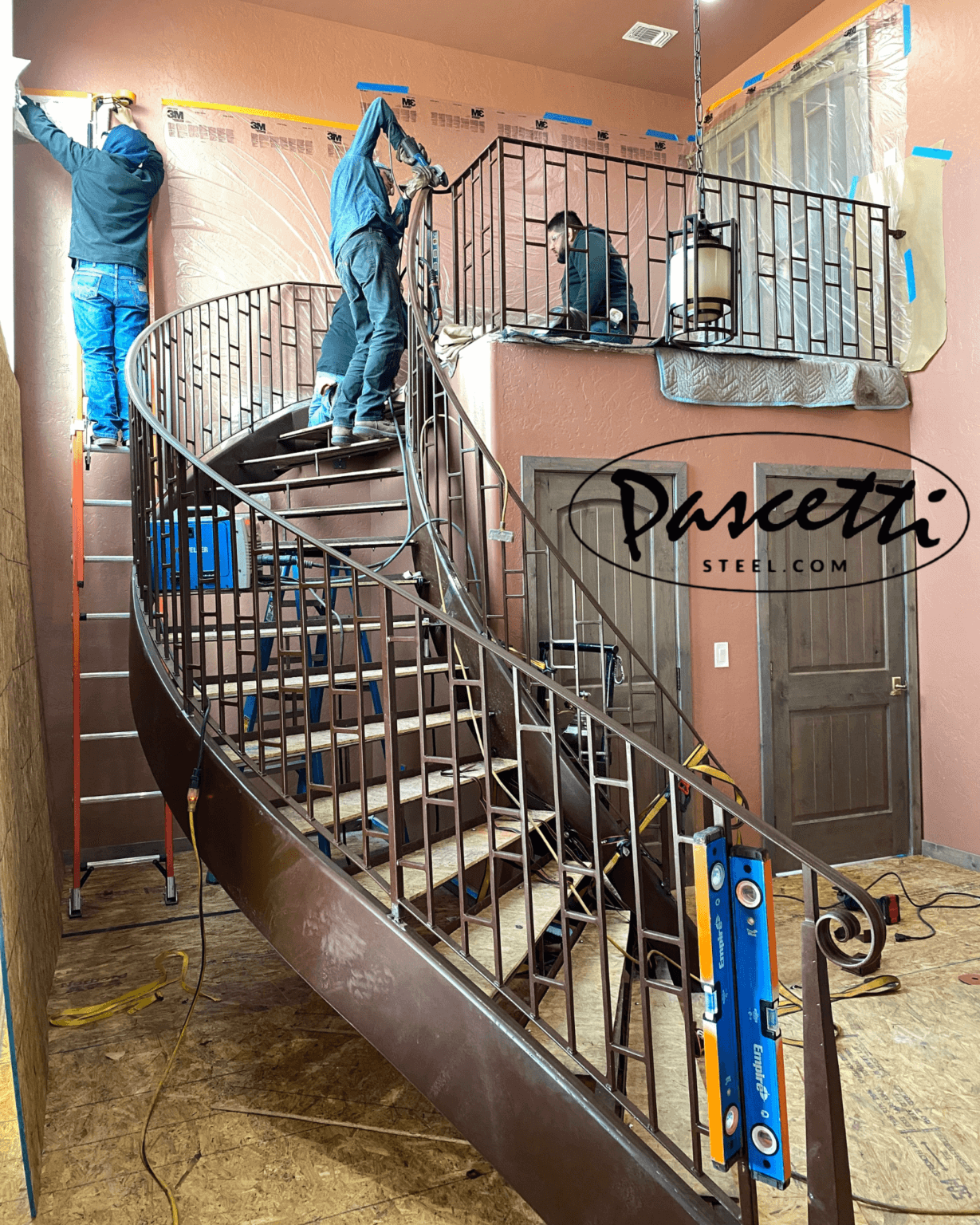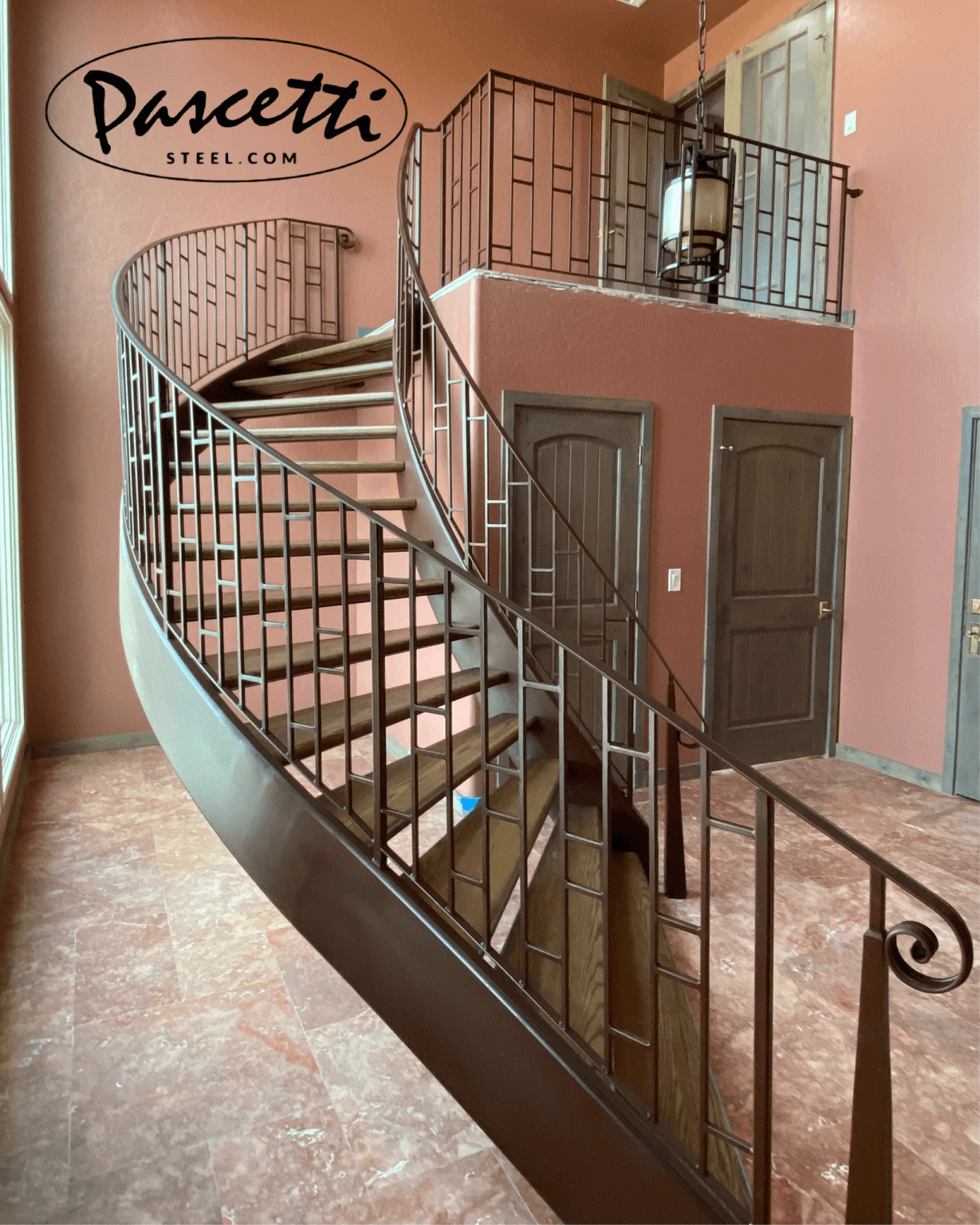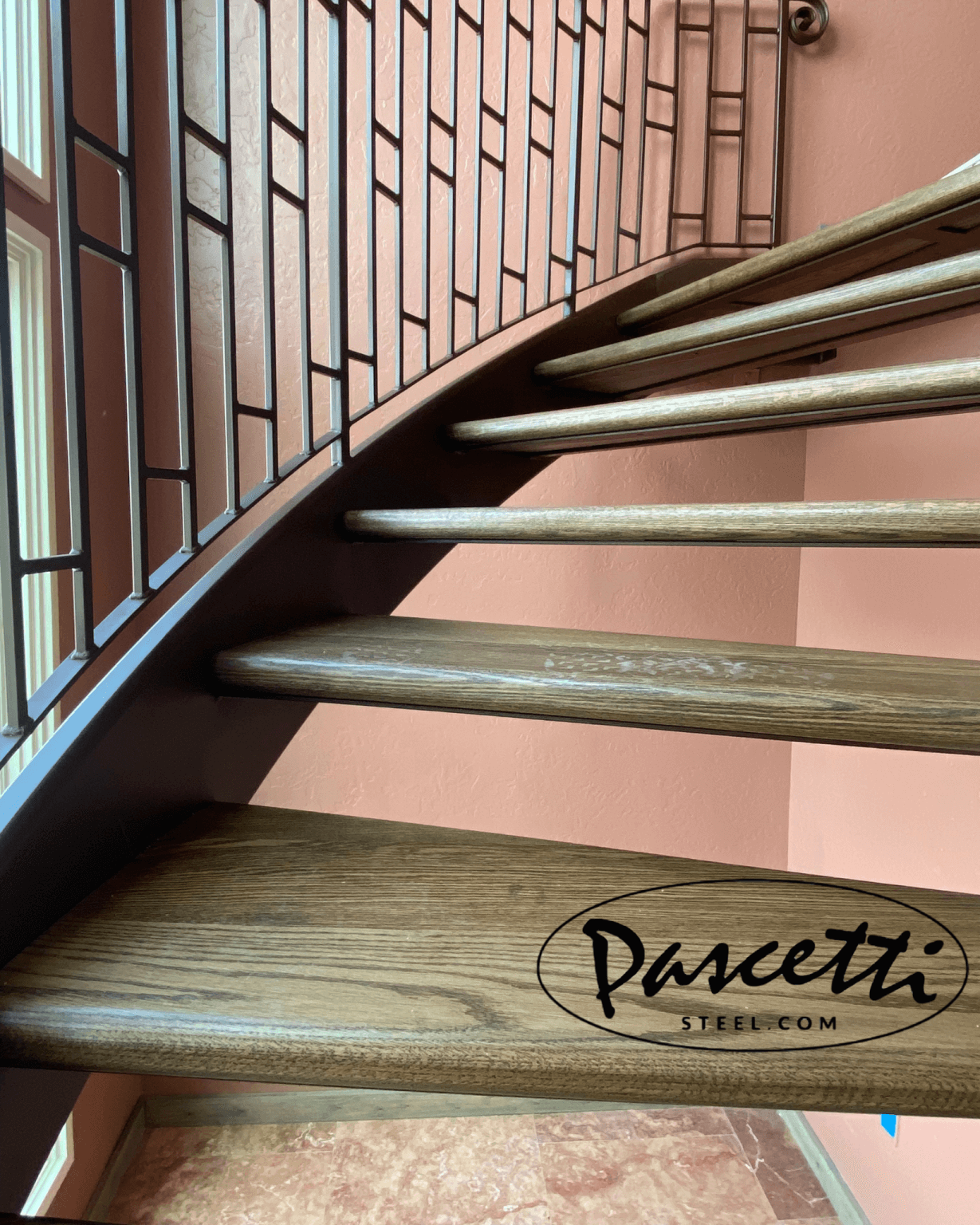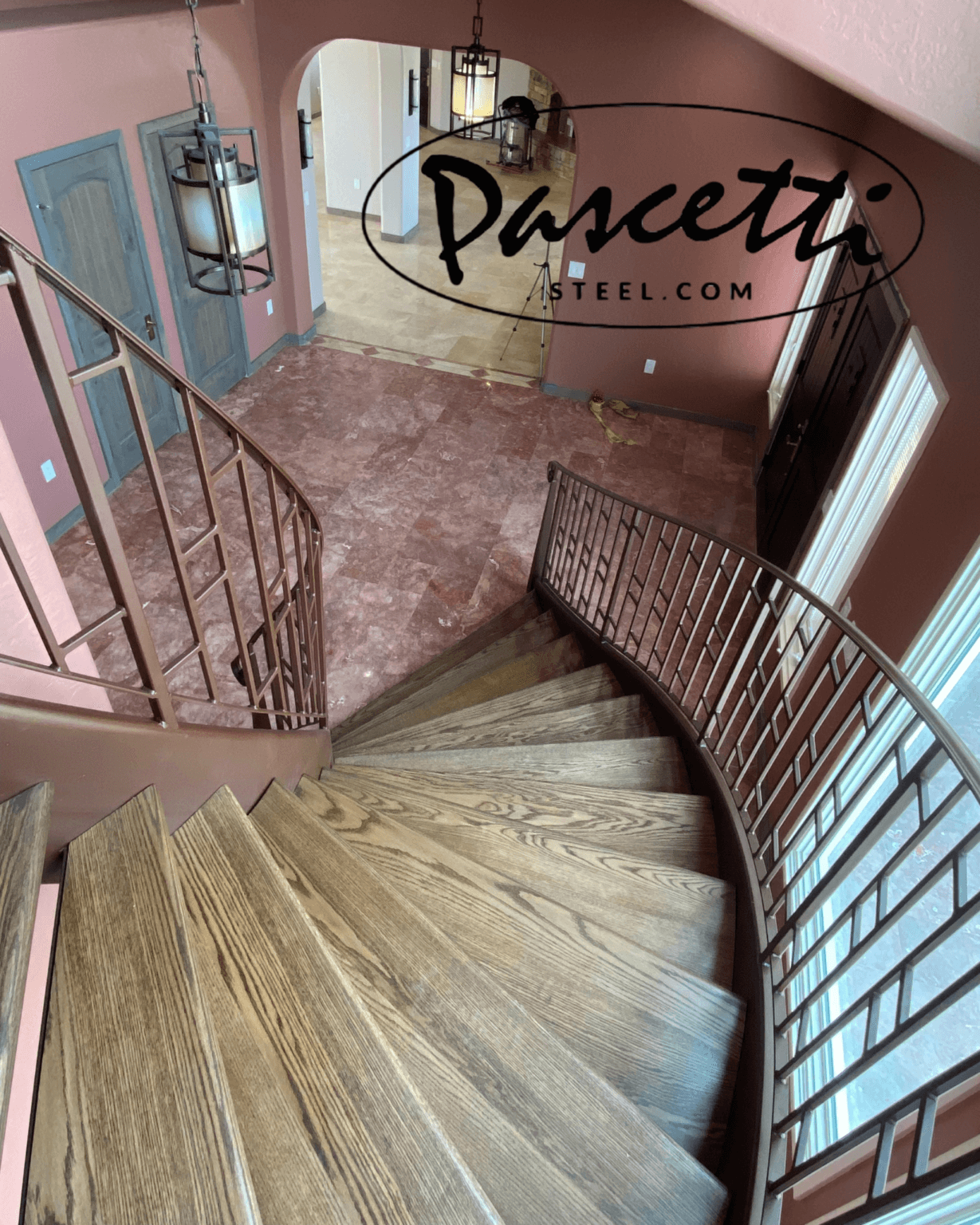 If you're interested in this Curved Monument stair, residential,  commercial, or any other unique curved stair;  please give us a call at 505-341-2900 or email us at info@pascettisteel.com.
Follow us on Facebook to stay up to date on our latest news!
Installation Video
lease give us a call at 505-341-2900 or email us at info@pascettisteel.com.