Custom commercial gate and signage system fabricated for the School of Dreams Academy in New Mexico.
We plan safety and stability into every design we make, our custom gates and hardware are fabricated to be strong, durable, and visually appealing. Working with architects and designers at the initial design stage or directly with homeowners, Pascetti Steel will make the entire process from drawings to installation seamless and hassle-free.
Gates do much more than provide security and privacy; they also add beauty to homes and landscapes. Whether it's a simple steel picket gate for a patio or one of our custom-forged ornamental steel gates, we'll help you select the right gate and latch combination for your setting.
Our custom gates are designed for courtyards, patios, entries, pools, and more with a wide range of styles from picket gates, security gates, custom-designed gates, and gates for ornamental garden fencing. Choose from several latch styles to suit your needs.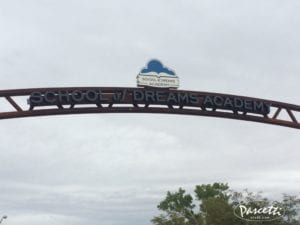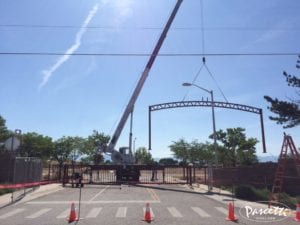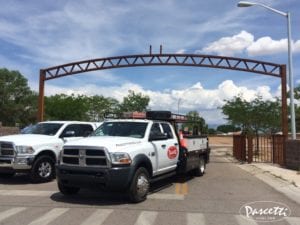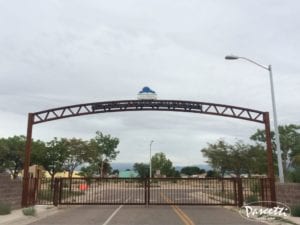 See more large commercial gates here and here