Introducing the Earth Flower by Damian Pascetti of Funky Steel—an exclusive, outdoor sculpture, handcrafted in Albuquerque, New Mexico. This unique sculpture seamlessly blends artistry with nature, showcasing intricate welding that transforms each piece into perfection.
Ideal for both residential and commercial spaces, these sculptures offer more than aesthetics. Customizable for parks, schools, and commercial areas, Earth Flowers, made from durable structural tube, serve as artistic bollards or protective barriers. The combination of art and functionality creates secure and visually captivating spaces.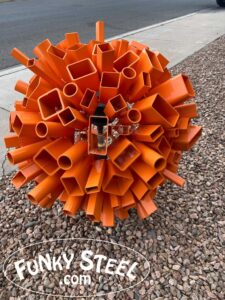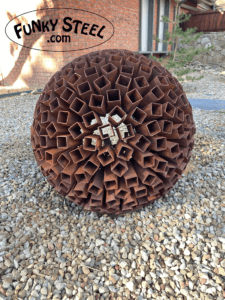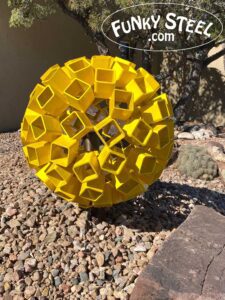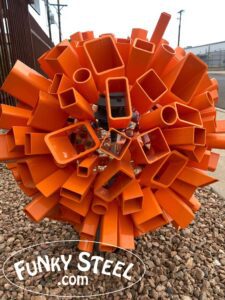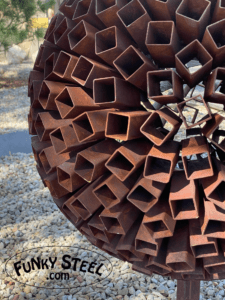 Earth Flower's illumination is what makes it truly magical. Each sculpture comes with an internal lighting system that transforms your outdoor space into a breathtaking display after sundown. Picture your yard glowing and radiating with the charm of the Earth Flower.
It isn't just about beauty; it's about endurance. Crafted to withstand harsh weather and heavy use, it ensures lasting appeal. The steel extension post and concealed access panel simplify installation and maintenance, promising hassle-free enjoyment for years.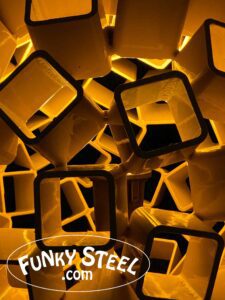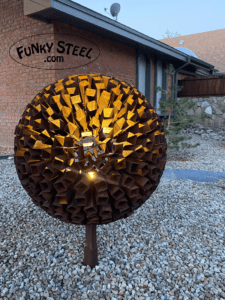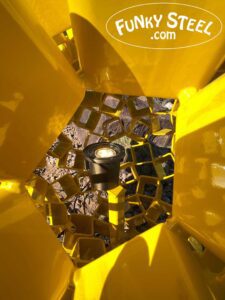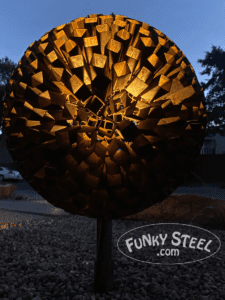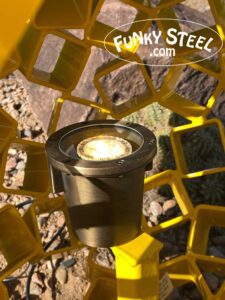 ---
Featured On:
Haven Lifestyle Magazine| Southwest October 2023
Featured on page 125
---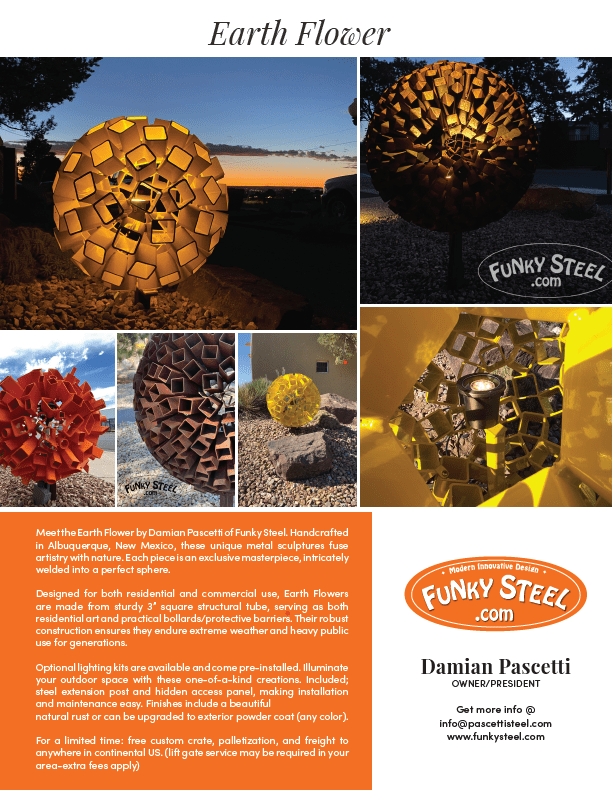 As you consider the perfect holiday gift, envision the Earth Flower 

—

A present that not only enhances outdoor spaces but also bathes them in a mesmerizing glow. This is more than a gift; the Earth Flower provides a daily experience. Illuminate birthdays and holidays with the charm of Funky Steel's handcrafted artistry. Notably, the Earth Flower is 100% made in the USA, making it a symbol of local pride. Plus, we will be offering FREE DELIVERY AND INSTALLATION in the ABQ metro area, now through the end of December (a $800.00 value). It's never been easier to give the gift of Funky Steel's Earth Flower, a hassle-free choice for those special occasions.