Is your office a little tired? Spice it up with custom work stations by Pascetti Steel! Our modern desks are made of industrial grade steel to withstand even the toughest of work conditions (or bosses)! And the powder coat finish comes in an array of bright, bold colors to make any environment more cheerful!
Each desk unit features a heavy-duty, gloss powder coat finish that is resistant to scratching and fading.
Need a little help with room layout or adding a specific accessory? At Pascetti Steel, we are committed to working one-on-one with our clients to ensure complete customer satisfaction. Since we are the manufacturer and not importers, our designs and finishes can be modified to fit almost any specific situation. From one residential desk to a large office filled with colorful workstations, think of Pascetti Steel when you are looking for quality fabricated, fun designs. Need something that is a special or even kid sized? No problem–any of the work stations can be customized to suit your space, taste and color preferences! Simply Contact Us to get a no-obligation quote!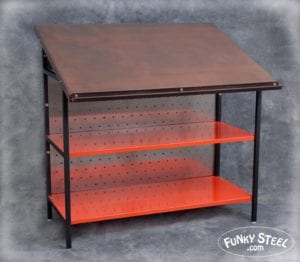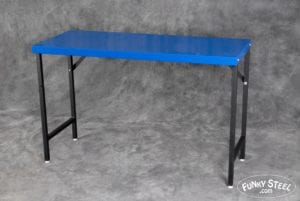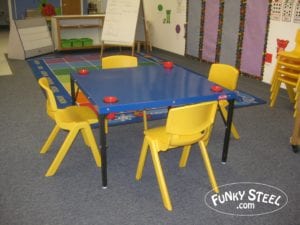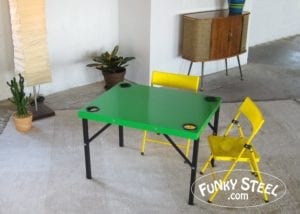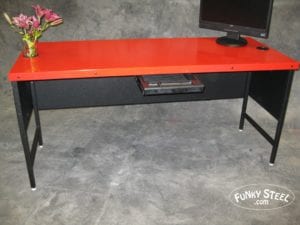 View our custom steel reception desks and tables here and our funky one of a kind gallery here.
Call us today for your custom steel fabrication project at 505-341-2900 and email our team at info@pascettisteel.com for your free estimate!